Integration services
We provide interconnections between the PICs and the external world
The Advanced Packaging area provides integration services to interconnect PICs to the external world:
Input/output optical coupling
Low-speed and high speed electrical interconnections
Thermal management
Hermetic packaging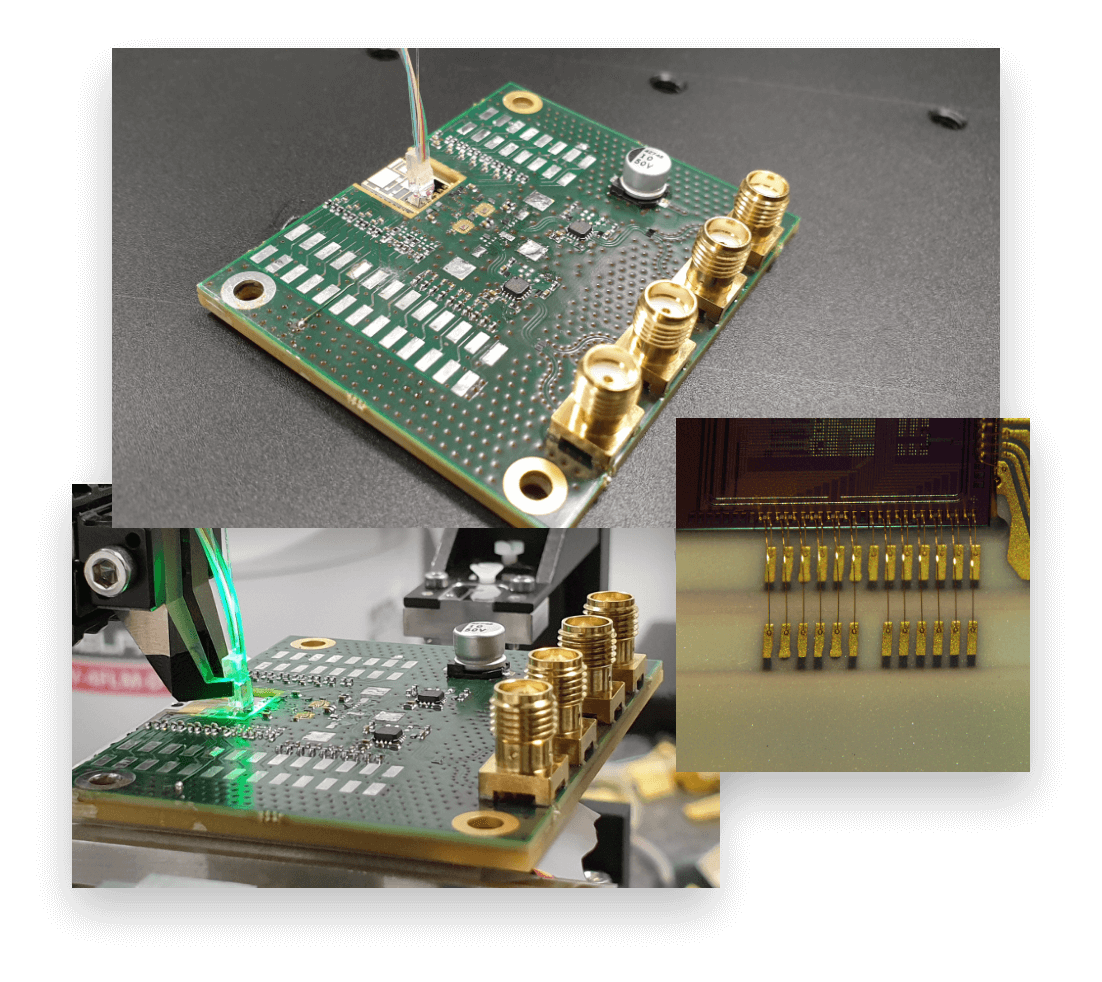 fabrication services
We help our customers during all development phases
We provide fabrication services to help our customers during all development phases, from R&D to pre-production. We serve customers operating in several application fields: optical communications, quantum communications, space applications, and advanced sensors. Our capabilities include:
Optical assembly (fibre pig tailing, micro-optics assembly)
Chip assembly and Wiring (sub-micron flip-chip, die attach, wire bonding)
Hermetic and non-hermetic packaging
On-board fast prototyping
For more information, visit the facility's website
Is your organisation interested to revolutionise optical communications and data traffic through graphene technologies?